Enjoy better golf with our professional golf coaching
---
Golf coaching is all about you and what you want to get out of your game. We pride ourselves on being good listeners and aim to provide the best possible professional advice, whilst ensuring each lesson is tailored and enjoyable for the golfer.
Why Coaching?
We're passionate about helping you play better golf.
Every golfer enjoys the game more when they're hitting good shots and playing well. This is our mission for you.
Think back to your last few rounds and try to pinpoint an area that cost you shots…
Maybe, you had too many three-putts as a result of poor distance control? Or did you miss too many fairways to the right meaning you had to chip out sideways? It could be that you play well in practice rounds with your friends but struggle to replicate that in competitions?
Through our experiences in the game and our PGA education, we appreciate that every golfer is different. That's why we offer a range of lessons and packages to suit everyone.
Lessons will cover:
Golf Fundamentals
Swing Basics
Short Game
Long Game
Course Management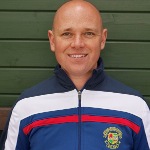 Adam Chamberlain - Head PGA Professional
Adam has been a professional at PMGC for over 7 years and heads our junior coaching and player development programmes. Adam is also an Elite Coach for the Northamptonshire County teams. Adam has been playing golf since he was 15 and turned pro in 2008.
---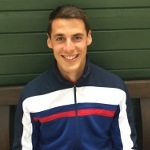 Sam Sharpe - PGA Professional
Sam has been a professional since 2012 and joined the ElitePro Golf team in July 2017. Prior to joining PMGC, Sam was the Head Assistant at Luffenham Heath Golf Club, where he built a fantastic reputation for his teaching and Custom Fitting skills.
---
"I cannot speak highly enough of the Coaching team at ElitePro Golf. They are the first coaches that I have come across that genuinely care about the progress of their students. They are always keen to understand how I've competed in recent competitions, progress of my handicap and always happy to answer any ad-hoc questions away from my normal lesson. We have also focussed on the mental side of the game, which is underrated by pupils and coaches. They are also blessed with excellent practice facilities."
Gary Noye - Club Member
"I found that Adam worked with what I have, building on my few strengths and identifying areas of potential. I not only enjoyed the coaching I soon realised that it is the only way to improve. Looking back the investment was worth every minute and every penny – I didn't do it to win money or prizes they have been a bonus, I did it because I wanted the chance to be as good as I could possibly be and that is the best investment any one can ever make."
JC - Club Member